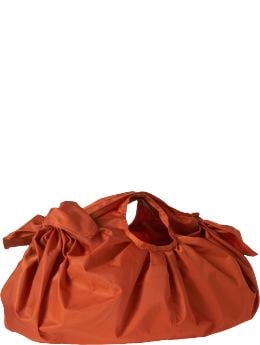 Spring will be here before we know it. This casual fireglow nylon bow satchel bag from The Gap just screams sunshine! It's playful and feminine enough to make you forget it only cost $24.50 at full price - gotta love it!

Also, if orange doesn't tickle your fancy, they have it in green, brown, black, strawberry and blue.

Update: this bag is now $7.99!